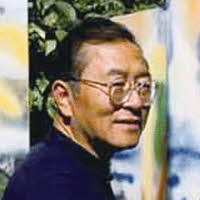 Dr. Jing Nuan Wu (1933-2002), an acupuncturist and artist formerly based in Washington D.C.
Emigrated from China to the United States at a young age and graduated from Harvard to become a Wall Street venture capitalist, finally setting up a Taoist clinic in Washington in 1973.
Apparently he helped one of the band to overcome drug addiction in the mid-70s, hence the lyrical tribute.
Link: The Art of Jing Nuan Wu