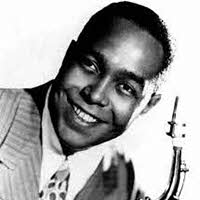 Legendary jazz musician Charlie "Yardbird" Parker (1920-1955).
Born in Kansas City, Parker pioneered the bebop style of jazz, characterised by its fast tempo and high level of complexity. As a result, he is generally regarded as the most influential jazz saxophonist of all time.
Parker died at age 34 after long struggles with alcohol and heroin abuse. His tumultuous life was depicted in the 1988 film Bird, starring Forest Whitaker and directed by Clint Eastwood.