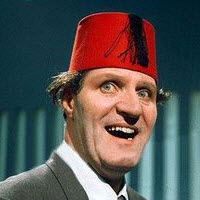 A type of brimless hat, usually made from red felt with a tassel on top.
Worn by men in the Middle East, or in the US by Shriners (a fraternal lodge organisation) during festivities. Islamic in origin, the hat is named after the holy city of Fez, Morocco.
As for what it means in the context of the lyrics, there are two competing theories — the first (and most straightforward) is that the fez is simply a fetish item for the song's protagonist. The other common suggestion is that it's a slang term for "condom", which some claim Becker and/or Fagen once admitted to in an interview — however I have yet to read such an interview, so this latter theory remains speculative at best.
Link: History of the Fez