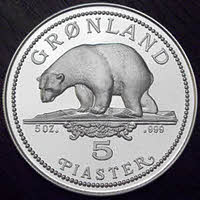 Piaster (also spelled piastre or piastra) is the name for several past & present currencies.
Originally, the piaster was a 16th century silver coin equivalent to the Spanish dollar (better known as a "piece of eight"). Its name came from the Italian word piastra, meaning "thin metal plate".
Piaster is also the name of the fractional currency used by several countries today, including Egypt, Lebanon, Libya, Sudan and Syria.